Wetland ecology and marsh birds
Black tern nest predation study
In many grassland areas, nest predation is a serious problem for black terns. It is often unclear which animal species depredate clutches or chicks. For this reason, wild cameras were installed at three locations in 2019 to get a picture of the possible predators. The project was funded by the Zuid-Hollands Landschap.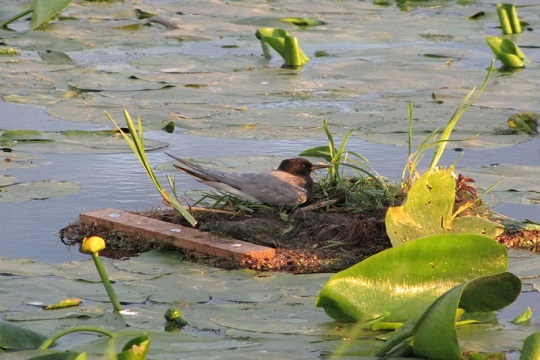 Other Wetland ecology and marsh birds projects
Lowland Ecology Network
The Lowland Ecology Network is a network of freelancers who focus on ecological research, advice and communication. The emphasis is on nature protection of wetlands at home and abroad. Each participant has specific expertise and as a network we can respond fast and quickly solve complex issues. We are wel connected with experts on subjects  such as photography / film, design and nature legislation.