Wetland ecology and marsh birds
Potential habitat for great reed warbler in National Park Weerribben and Wieden
The great reed warbler used to be a common breeding bird in the National Park Weerribben and Wieden. The last decade only occasionally a singing male is present and we do not know if they still breed. In September 2020 we investigated habitat threats and formulated actions to improve the habitat quality of this reed warbler.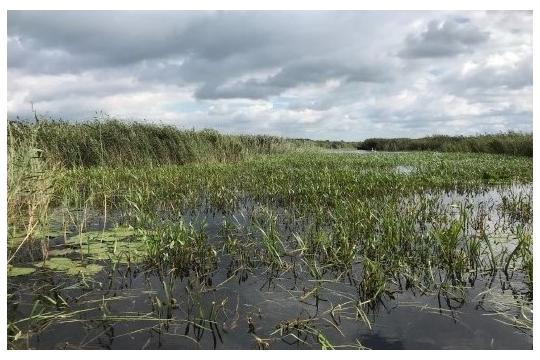 Other Wetland ecology and marsh birds projects
Lowland Ecology Network
The Lowland Ecology Network is a network of freelancers who focus on ecological research, advice and communication. The emphasis is on nature protection of wetlands at home and abroad. Each participant has specific expertise and as a network we can respond fast and quickly solve complex issues. We are wel connected with experts on subjects  such as photography / film, design and nature legislation.