Wetlands Lake IJsselmeer
Black tern roosts in the IJsselmeer region
For many years, volunteers have been counting black terns at night roosts in the IJsselmeer region. Black terns regularly change between roosts, therefore it is necessary to coordinate the counts. Jan van der Winden takes care of this every year in collaboration with Sovon Bird Research Netherlands and makes a report for all volunteers.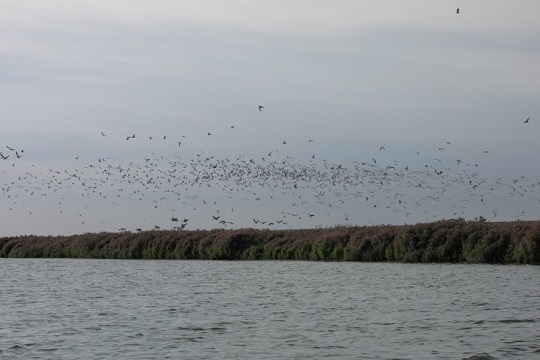 Other Wetlands Lake IJsselmeer projects
Lowland Ecology Network
The Lowland Ecology Network is a network of freelancers who focus on ecological research, advice and communication. The emphasis is on nature protection of wetlands at home and abroad. Each participant has specific expertise and as a network we can respond fast and quickly solve complex issues. We are wel connected with experts on subjects  such as photography / film, design and nature legislation.