North Sea and coasts
Nature compensation monitoring seaducks Rotterdam Harbour extension
For the development of the Second Maasvlakte, the Rotterdam Harbour extension, the Dutch government has taken measures in the Natura 2000 area Voordelta to compensate for the loss of natural habitat. For example, an area has been designated where bottom-trawling fishing is excluded for a higher quality of benthos (e.g. more food for common scoters; they eat small bivalves buried in the seabed) and disturbance-free areas for seaducks are designated.
To evaluate whether these measures are effective with regard to common scoters, the birds are monitored from an aircraft during the winter and spring, both in the Voordelta and in the North Sea coast zone of the Wadden Islands. This research of common scoters is carried out jointly by Peter van Horssen, Martin Poot and Altenburg & Wymenga, the last being the coordinator.
The data of common scoters are the basis for extensive spatial statistical analyses in relation to other ecological factors, such as food availability, diving depth, water flow rates and disturbance by ships, Deltares and Wageningen Marine Research are responsible for additional research programmes. The project has been commissioned by Rijkswaterstaat WVL.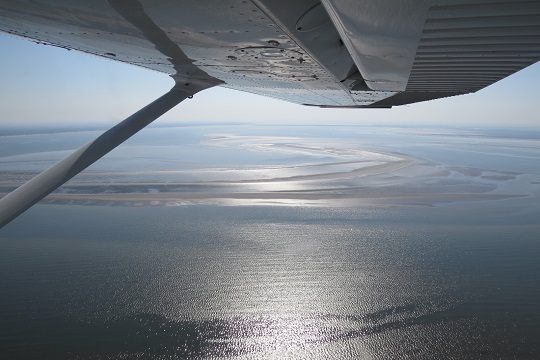 Network members
Other stakeholders
Altenburg & Wymenga
Other North Sea and coasts projects
Lowland Ecology Network
The Lowland Ecology Network is a network of freelancers who focus on ecological research, advice and communication. The emphasis is on nature protection of wetlands at home and abroad. Each participant has specific expertise and as a network we can respond fast and quickly solve complex issues. We are wel connected with experts on subjects  such as photography / film, design and nature legislation.