Nature restoration research
Habitat use of black-tailed godwits in the Krimpenerwaard
Since 2020 several black-tailed godwits are followed with trackers in two study areas in the Krimpenerwaard (South-Holland). In both areas (agricultural and nature) measures are taken to improve the habitat of black-tailed godwits. By following individual black-tailed godwits we learn about their breeding success and their habitat use when raising their chicks.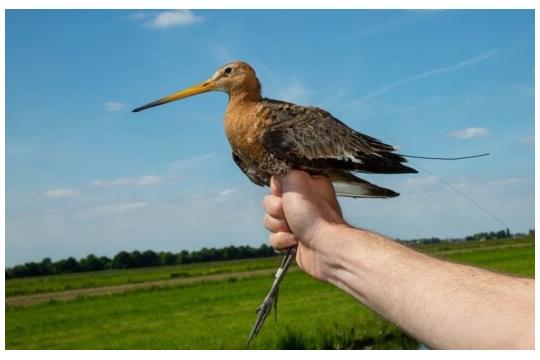 Other Nature restoration research projects
Lowland Ecology Network
The Lowland Ecology Network is a network of freelancers who focus on ecological research, advice and communication. The emphasis is on nature protection of wetlands at home and abroad. Each participant has specific expertise and as a network we can respond fast and quickly solve complex issues. We are wel connected with experts on subjects  such as photography / film, design and nature legislation.